Our Mission is To...
To serve as the collective memory of Delmont, and to act as dedicated caretakers for the preservation of our historic structures and landmarks.
Originally known as Salem Crossroads or New Salem, Delmont is one of the oldest towns in Westmoreland County. The name "Salem" was derived from Salem, Mass., following William Wilson's arrival from that state in 1785. Following his death, Wilson's son, Thomas, laid-out a portion of the property in 48 lots, forming a crossroads village. The lots were sold at public auction December 23, 1814.
The village quickly became a prosperous transportation center. Several stage lines passed through town, carrying large volumes of freight and passengers. This required a constant flow of water from the nearby "Big Spring," food and lodging for weary travelers, and numerous businesses to support the stage lines.
The Salem Crossroads Post Office was established in 1812. The town was incorporated as "New Salem Borough" on April 8, 1833. In 1871, Postmaster, Zachariah Zimmerman, had the name of the post office changed to "Delmont" because he found that mail was being mistakenly delivered to several other Pennsylvania communities bearing "Salem" as part of their names. The name "Delmont" was derived from "Del" (meaning valley) and "mont" (meaning hills) – "A valley in the hills."
The use of two different names (New Salem Borough and Delmont Post Office) caused a great deal of confusion. Finally, in 1967, New Salem Borough residents voted to change the borough's name from New Salem to Delmont.
In 1978, through the efforts of the Salem Crossroads Historical Restoration Society, Salem Crossroads (Delmont) Historic District was listed on the National Register of Historic Places.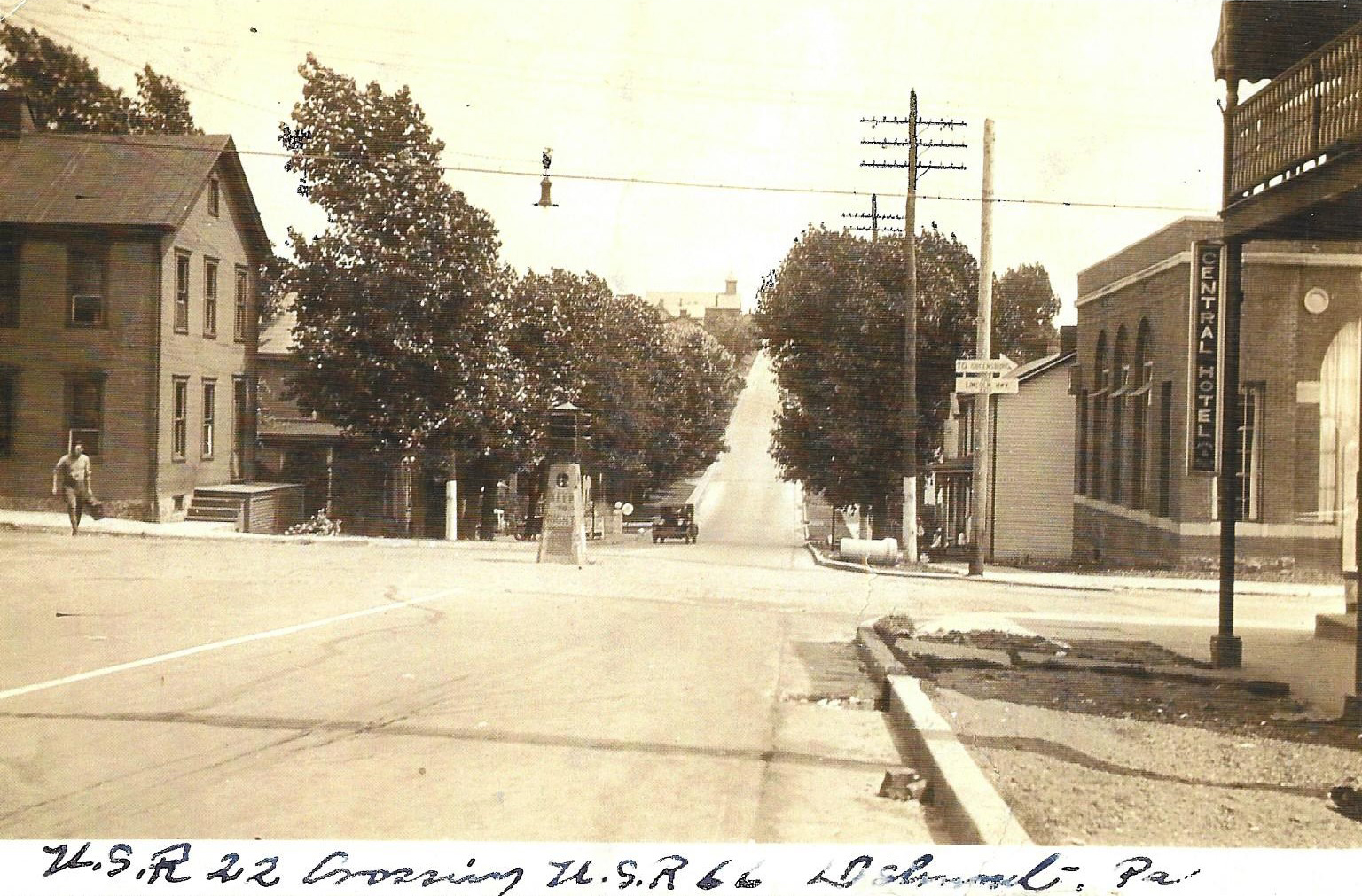 We are committed to the principle that knowledge of the past is fundamental to the future, we intend to preserve, promote, and share historic Delmont through education, events and exhibits, for residents, visitors, and future generations to come.
Delmont Historical & Preservation Society
---
Recent Posts